Over 30 people are feared dead at a football viewing centre in Calabar, the Cross River State capital after being electrocuted by a high tension cable that reportedly fell on them.
The football fans are said to have assembled at the centre to watch a UEFA Europa League quarter-final match between Manchester United and Anderlecht on satellite television.
Channels Television correspondent in Calabar reported that the live electricity cable broke from its mooring and fell on the viewers.
A witness, who said he was the first to run out of the viewing centre, told Channels Television that the victims died as a result of a contact between the live cable and the roof of the viewing centre. Electricity authorities said it is illegal to erect any building around areas with high tension cables.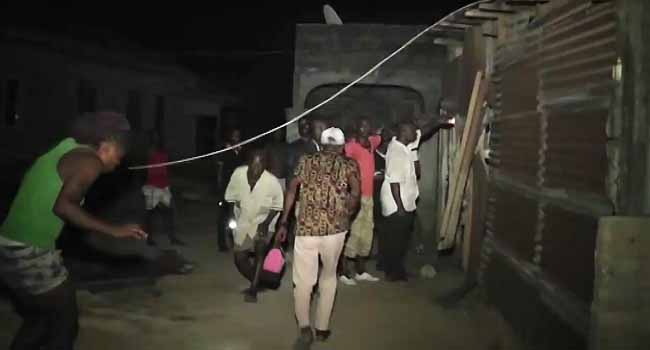 Facebook Comments