It was a tale of tears, agony and regrets on Thursday in Osogbo the Osun state capital, as a National Youth Service Corps member, Ifedolapo Oladepo was buried.
Like many thousands of young graduates mobilised for the 2016 Batch 'C' service year, 26-year-old Ifedolapo Oladepo, a first class Transport Management graduate of the Ladoke Akintola University of Technology, Ogbomosho had said her goodbye to her family members, set for Kano, hoping to see her dreams fulfilled.
However, exactly a week after, it was her corpse that was brought to her family after she was said to have died following complications arising from an ailment few days into the NYSC orientation programme in Kano.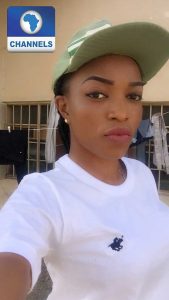 Unsurprisingly, her death has raised suspicion from her family members who now claim Ifedolapo could have been saved if she had been given the necessary attention by the NYSC authorities at the Orientation Camp in Kano.
Said to be in proper health before leaving for the Orientation Camp, the death of Ifedolapo has led to several questions regarding the state of health facilities at NYSC orientation camps across the country.
The family identified particularly lack of qualified medical personnel and wrong medications contributed to the death of the NYSC corps member.
Her elder sister, Oyeyode Abimbola, speaking with Channels Television, gave her account of what transpired between her and her sister before her death:
"She called me five hours to her death and told me to start coming as the NYSC doctors are not doing anything for her. They thought she was pretending in order not to go for parade, so they did not attend to her.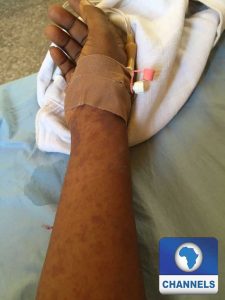 "When she started calling people from home, they eventually gave her an injection (and) immediately after the injection, she called me again that she noticed a lot of rashes on her body that I should speak with the doctor who refused to talk to me.
"She called five minutes later and told me her tongue was twisting, then they sent all her friends out after seeing all the reaction on her body after giving her the unknown injection," she said amidst tears.
"She said we should get a flight and I called immediately but they told me Abuja flight is Monday, Wednesday and Friday.
"I told her to tell anybody in the clinic that I am a nurse and they should allow me to speak to them. Later a male nurse took the phone from her and told me she was having anaphylactic reaction and they will watch her for just one hour and transfer her to Aminu Kano Teaching Hospital but alas they did not transfer her until five hours later when they noticed she was restless and calling people at home.
"I boarded a bus going to Kano with her sister, Kemisola Oladepo, to go pick her from there. I begged them to take her to a teaching hospital around but they took her to a general hospital in Gwazo where they have nothing or little care to render.
"They took her phone from her, claiming she was not resting. From that 5PM I could not talk to her, I took a 16-hour journey to make sure I get to her but I was called around 3AM that she gave up, without any doctor in the hospital to assist her.
"The only nurse on duty told me she tried her best by staying beside her when death was taking her away because there was nothing to use.
"From that 3AM till I got to Kano I was hoping it would only be a mix up somewhere it can't be her my Dolapo is gone… (Sobs).
"I got to Kano and met her at Aminu Kano mortuary, alas it was her being put in that cold place."
(Sobs) "Amoke mi you couldn't withstand the agony, NYSC successfully cut your destiny due to negligence."
Although they are grieving, the Oladepo family wants the government to restructure the NYSC programme and provide infrastructure needed to prevent the loss of innocent young men and women all in the name of serving their fatherland.
Arrived Sick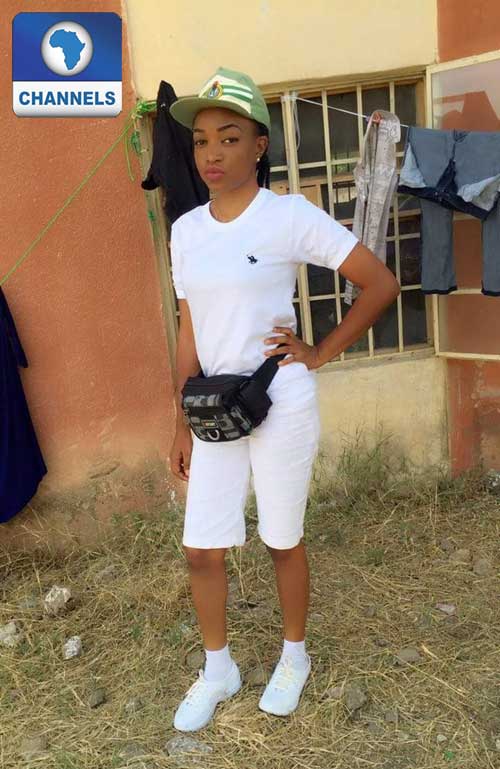 ?The Press and Public Relations Head of the NYSC in Abuja, Mrs Bosede Aderibigbe, when contacted told Channels Television correspondent in Osun state via the telephone that "the deceased corps member from the account I got arrived the Kano orientation camp sick and presented a medical report.
She claimed that it was not the drill in the camp as being alleged that complicated her case.
"We trained all our commandants and officers not to force anyone who is weak to do the drilling exercises.
"Although what happened is a big loss to the family and NYSC as well because we lost a life, we can only console the family.
"I have called for the full medical report and will send it to you immediately I get it.
"What we needed to do we have done. We asked the NYSC in Osun to attend the internment and this is the normal thing to commiserate with the family.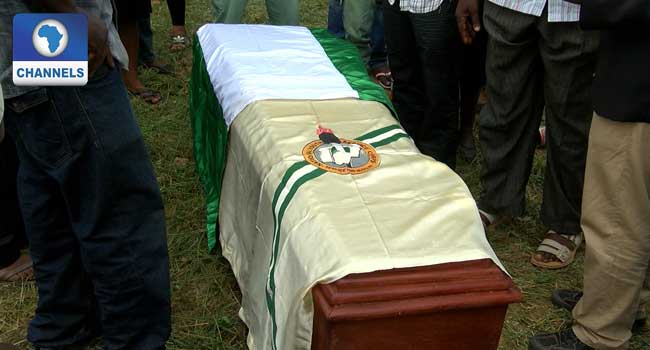 "The family should please accept our condolences but all reports reaching me indicates that she was not forced to do the regular drills as alleged. That is what I can say for now," she concluded.
In the meantime, our correspondent is yet to get the medical report which the NYSC official promised to send as evidence.