Rotimi Akeredolu, governor-elect of Ondo state, and Olusegun Mimiko, outgoing governor, met on Wednesday for the first time since the September 26 election.
Mimiko, who received Akeredolu at the Alagbaka Government House, Akure, said he had put in place a "seamless" transition to usher in a new government in February.
He sought Akeredolu's support and emphasied on the need to sustain the peace being enjoyed in the state.
Mimiko described the peace in Ondo as one of the greatest accomplishments of his government.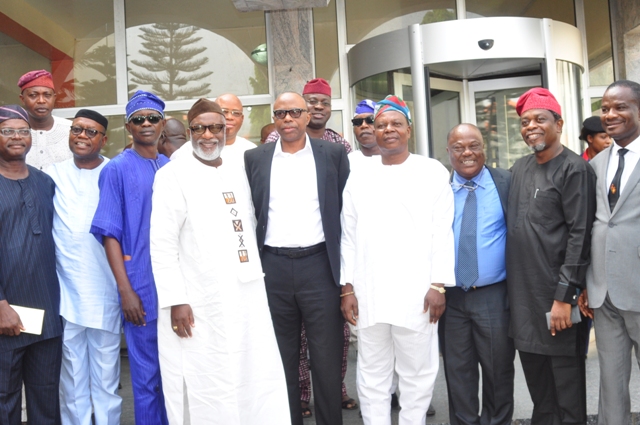 Akeredolu commended him for his services to the state.
He said Mimiko had displayed exemplary leadership quality in various capacities, and that history will be Kind to him.