Super Falcons of Nigeria, champions of Africa for a record eighth time are currently protesting on the streets of Abuja, the federal capital territory, against the non-payment of their allowances and bonuses.
The aggrieved players, who have now laid siege on the national assembly, won the 8th edition of the African Women's Cup of Nations tournament in Cameroon, and have vowed not to hand over the trophy to the Nigerian Football Federation NFF until they are paid.
The African champions have also refused to leave their Agura hotel?, Abuja.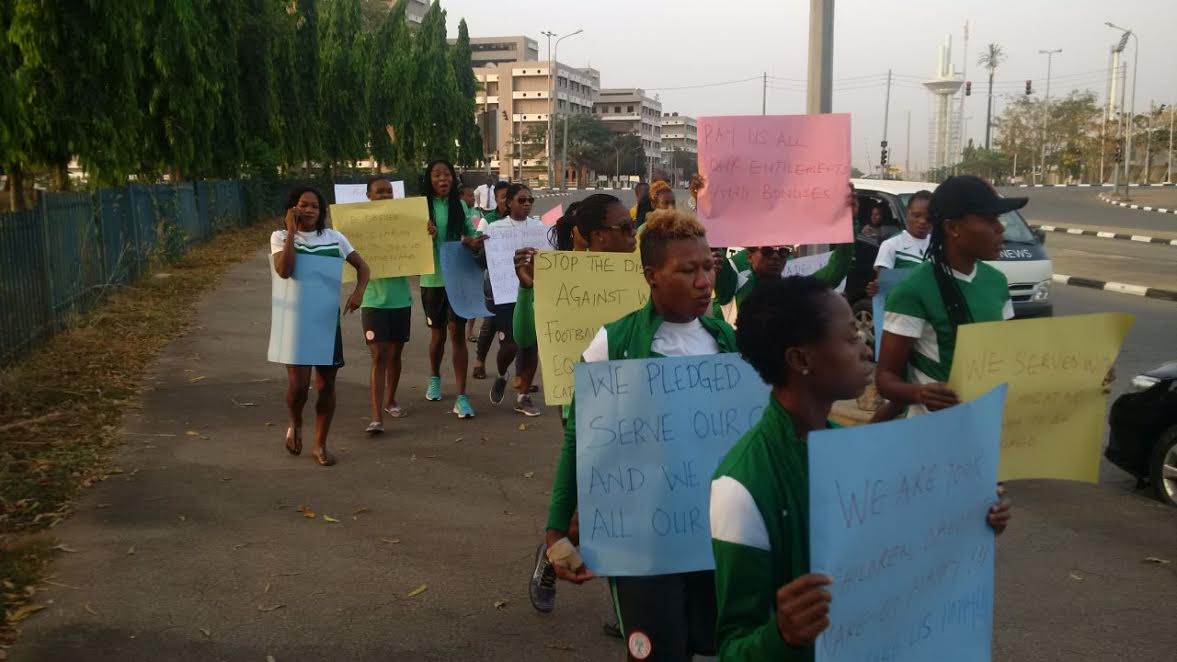 Speaking to TheCable at the protest ground at the national assembly entrance, one of the players said:"We are not protesting to embarrass the nation but to beg the government to help us to get what we worked and suffered for.
"We, as women, should not be treated differently from the men. If it were to be the? Super Eagles, I am sure that they would have found a solution to the issue of unpaid allowances owed.
"We went to Cameroon without any complaint. We did the nation proud. We are only appealing to the government to get our dues. We are their daughters; they should hear our cry and come to our aid. We have aged parents to take care of and other responsibilities too."
The Nigeria Football Federation(NFF) is owing the Super Falcons team a cumulative sum of $819,000 from the qualification games tothe  gold medal win against hosts Cameroon in the final.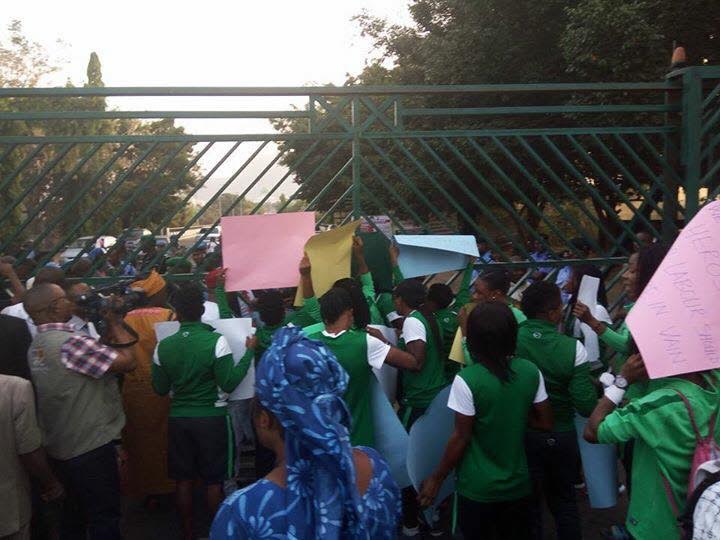 Breakdown of the total money owed ?is below:
?
Total money owed per player is $25,400
Total money owed the head coach is $50,800 (head coach gets twice what the players get)
Total money for each assistant coach is $33,600 ( 2 assistant coaches and one goalkeeper trainer)
Total money owed each back room staff? is $33,600 (the team medical doctor, physiotherapist, media officer, team secretary and coordinator)
The curator gets half of what the back room staffs get, which is $16,800.