Former Fifa president Joao Havelange has died at the age of 100.
The Brazilian was predecessor to Sepp Blatter at world football's governing body, serving from 1974 to 1998.
He resigned as Fifa's honorary president in April 2013 following an investigation into bribery allegations and was admitted to hospital the following year with a lung infection. 
He was an International Olympic Committee (IOC) member from 1963 until 2011, resigning because of ill health.
Havelange represented Brazil in swimming at the 1936 Olympics – the year he qualified as a lawyer – before his election to the IOC.
As Fifa president he led the World Cup's expansion from 16 to 32 teams, with six competitions held under his tenure.
However, his career was also mired in controversy over bribery allegations.
In 2010, a BBC Panorama programme accused Havelange and son-in-law Ricardo Teixeira of taking millions of dollars in bribes from Swiss marketing agency International Sport and Leisure (ISL) to retain the company as Fifa's sole official marketer.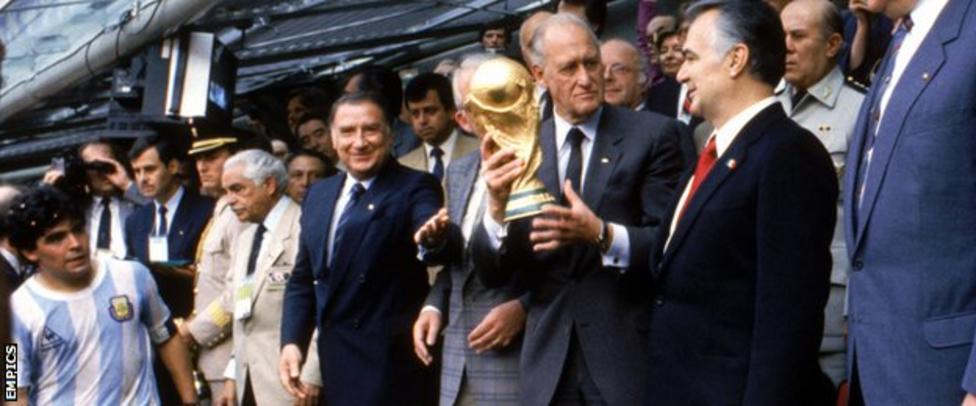 His resignation from the IOC five years ago avoided an investigation into the ISL allegations, which Havelange had denied.
In 2012, Teixeira stepped down as head of Brazil's football federation, a position he filled for 23 years, and resigned from the 2014 World Cup organising committee after coming under pressure over corruption allegations, which he also denied.
Read full story here :  http://www.bbc.com/sport/football/37097423