Officers hunting suspects involved in the Paris terror attacks exchanged gunfire during an apartment raid in the Saint-Denis suburb early Wednesday. Residents were asked to stay indoors.
"There were grenades. It was going, stopping. Kalashnikovs. Starting again," Amin Guizani, a 21-year-old resident, told the AP.
Police said multiple suspects related to the Paris attacks were holed up in the apartment, including Abdelhamid Abaaoud, the alleged mastermind, AFP reports. Salah Abdeslam, whom authorities have been hunting for since Saturday, is also believed to be inside the apartment.

Abaaoud, 28, is a known terrorist who has been on European and Western radars for years. He is a radicalized Belgian and alleged ISIS recruiter who was, until the raid, believed to be in Syria.
Just last month, he was the target of airstrikes against the Islamic State, The New York Times reported.
Salah Abdeslam is the brother Brahim Abdeslam, who died in a suicide attack last Friday at the Boulevard Voltaire. The brothers are from Molenbeek, a poor immigrant neighborhood of Belgium now known to be a hotbed for terrorism.
After the chaos of Friday's attacks, police accidentally let Salah, the most wanted man in Europe, slip from their grasp as he crossed the Belgian border in a car with two other men.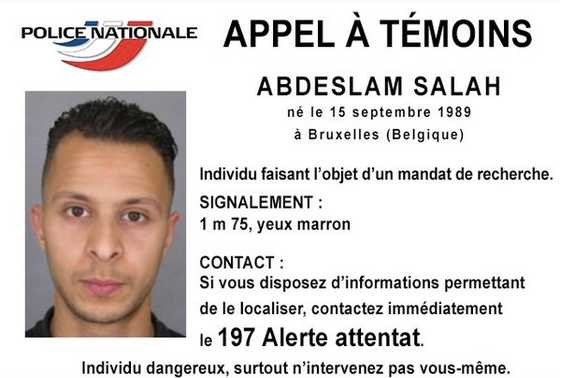 Gunfire began around 4:30 a.m. local time, and was intermittent for at least three hours. The AP counted at least seven explosions heard during the standoff.
Three suspects in last week's Paris attacks were arrested inside an apartment, a police source told Reuters. Two other suspects — a man and a woman — also died, police said. The woman perished after detonating a bomb at the scene, the French prosecutors' office said. Two other terror suspects were seized nearby.
None of the suspects' identities have been released.
Source: HuffPost