The Red Devils midfielder is taking legal action against a Chinese toymaker which has produced a familiar-looking doll of a German WW2 soldier named Bastian
It's been a tough couple of weeks for Bastian Schweinsteiger, what with being 'treated like a dog' by Santi Cazorla at the Emirates before being hooked at half-time as Manchester United toiled at CSKA Moscow on Wednesday.
And things have taken a turn for the bizarre for the German World Cup hero after he became embroiled in a row with a toymaker over a 'Nazi' doll that's his spitting image!
According to reports by German daily Bild, Schweinsteiger is suing the Chinese company over the 'Bastian range' of dolls, that not only share a name with the 31-year-old but also bear an uncanny resemblance to him.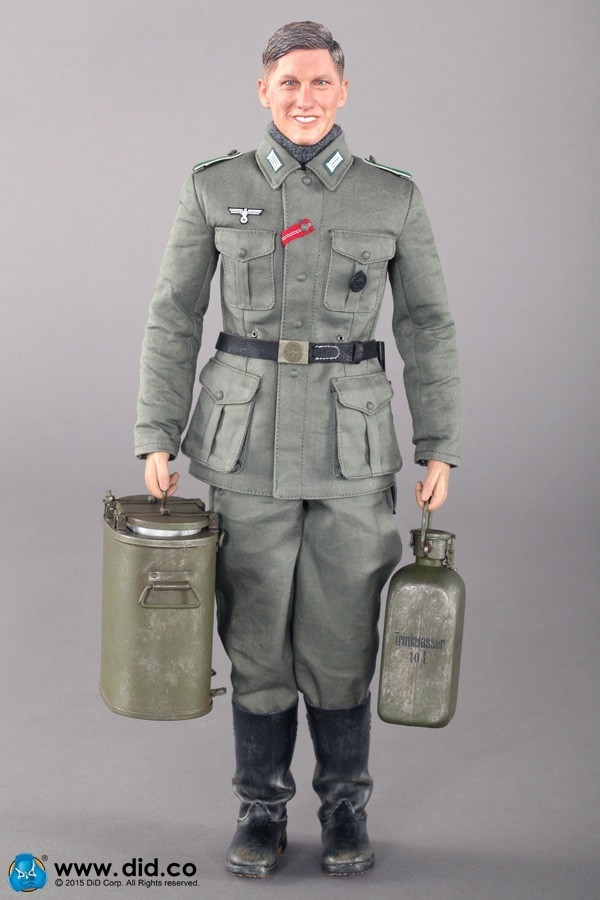 www.did.co

Bild is incensed and its frontpage on Tuesday read: "Our football hero Bastian Schweinsteiger as a Nazi soldier!"
http://twitter.com/BILD/status/657066960333766656/photo/1
The Chinese maker of 'Bastian' described his similarities to the fomer Bayern Munich man as "purely coincidental." It added: "The figure is a member of a Wehrmacht supply unit, a so-called 'kitchen boy'."
'Bastian' – the doll, not the player – has a swastika-bearing eagle on his uniform and one of the dolls wears the medal ribbon given to soldiers who took part in the doomed Russian winter offensive in 1941.
A Dutch firm, DiD, was contracted to distribute the dolls in Europe for £65 a pop but their plans may be scuppered by Schweinsteiger's lawyers.
DiD representative Patrick Chan told Bild: "We offer no figures based on the football. The resemblance is purely coincidental. The figure is based on a typical German. We believe most Germans look like this. Bastian is a common name in Germany."